Welcome to Burnsville Family Eye Care
Your Family Eye Doctor in Burnsville, MN
We are committed to achieving
excellence in the care we deliver with
Compassion
Integrity
and Honesty
while remaining on the forefront
with technology and education
Comprehensive Eye Care and Quality Eyewear for The Whole Family in Burnsville, MN
We are a local, optometrist owned clinic dedicated to providing complete family eye care with an onsite optical featuring eyeglasses, sunglasses and contact lenses. Our clinic is located in Burnsville, and serves Savage, Eagan, Apple Valley, and Prior Lake.

Great customer service and the representative reviewed the order with me and contacted me back that they were shipped. Thank you....
Dr. Mattson is very patient with someone like myself, who has difficulty with the final stages of the "is this better or was the first...
Doctor was knowledgeable, confident, and thorough. Staff was patient and courteous. Would definitely recommend to friends and family....
Dr. was patient. Felt he was thorough, and answered all our questions. Will return there in one year. Front desk staff was helpful, especially liked...
It was my first visit to Burnsville Eye Clinic, and I must say I was very impressed with the service i received. Top notch!...
I was very impressed with my visit with Dr. Mattson. He was very thorough in explaining everything in detail and had a marvelous positive attitude....
Great experience! I felt as though this was my first visit to the eye doctor. Everything was explained thoroughly and professionally. I had no general...
They are so friendly and helpful and professional. I would seriously recommend them to any friend or family member. :)...
The staff is very friendly and service is great. Have been going to Burnsville Eye Clinic for years now....
Having worn glasses since the age of 22 months, I think I'm a fairly good evaluater of optometric services. I was impressed with the up-to-date...
Q&A with Dr. Mattson
Dr. Mattson Answers Your Eyecare Questions
Why do I have to have my eyes dilated?
A thorough, dilated exam allows your optometrist to do a complete exam of the retina, and that is important to do throughout your life, as several eye diseases and conditions are detected at their earliest stages during a thorough eye exam:
Diabetes
Eye tumors
High blood pressure
Infectious diseases
Macular degeneration
Retinal detachment
Glaucoma
Dr. Andrew Mattson's Burnsville optometry clinic focuses on quality, personalized eye care for both you and your family. Our practice is conveniently located in Burnsville and provides a full-service package. Getting the right prescription for your eyeglasses or contact lenses is an important part of good eye care. Drop by today for an eye exam with one of our eye doctors!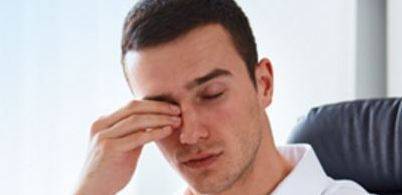 Our Optometrists Specialize in: Dry Eye
Dry eye syndrome, characterized by symptoms including scratchy, red, gritty-feeling eyes, and sometimes excess tearing, is common. Our optometrists are experienced at diagnosing and managing dry eye symptoms in Burnsville, MN. We treat dry eyes!
Jul 26, 2017
On August 21st, for the first time since 1979, a solar eclipse will be visible...
Read More
Locate Us
1004 County Rd 42 E
Burnsville, MN 55337
Monday:

9:00 AM - 600 PM

Tuesday:

9:00 AM - 5:00 PM

Wednesday:

8:00 AM - 5:00 PM

Thursday:

9:00 AM - 6:00 PM

Friday:

8:00 AM - 5:00 PM

Saturday:

9:00 AM-12:00 PM

Sunday:

The clinic is closed Sundays