Comprehensive Eye Care and Quality Eyewear
We are a local, optometrist owned clinic dedicated to providing complete family eye care with an onsite optical featuring eyeglasses, sunglasses and contact lenses. Our clinic is located in Burnsville, and serves Savage, Eagan, Apple Valley, and Prior Lake.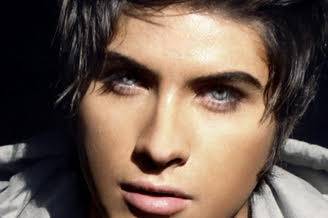 Our practice provides a full-service eye care package. Getting the right prescription lifestyle; your sports, computer, or work needs is important and being experts in determining the eye health conditions is important regardless of your age or physical health.
Our optical offers a wide range of contact lenses, designer frames (hand picked for their style and quality) and children's glasses. This is so you not only look good, but it boosts confidence, and most importantly helps improve your quality of life.
Ask the Eye Doctor
Q. Why do I experience dry scratchy eyes?
People are spending more time on digital media whether it be focusing on the computer, TV, tablet or mobile phone. This simply causes eyes to dry out as we tend to blink less during that exposure which helps to keep eyes moist. While common in all segments of the…
Great customer service and the representative reviewed the order with me and contacted me back that they were shipped. Thank...
Dr. Mattson is very patient with someone like myself, who has difficulty with the final stages of the "is this...
Doctor was knowledgeable, confident, and thorough. Staff was patient and courteous. Would definitely recommend to friends and family....
Dr. was patient. Felt he was thorough, and answered all our questions. Will return there in one year. Front desk...
It was my first visit to Burnsville Eye Clinic, and I must say I was very impressed with the service...
I was very impressed with my visit with Dr. Mattson. He was very thorough in explaining everything in detail and...
Great experience! I felt as though this was my first visit to the eye doctor. Everything was explained thoroughly and...
They are so friendly and helpful and professional. I would seriously recommend them to any friend or family member. :)...
The staff is very friendly and service is great. Have been going to Burnsville Eye Clinic for years now....
Having worn glasses since the age of 22 months, I think I'm a fairly good evaluator of optometric services. I...